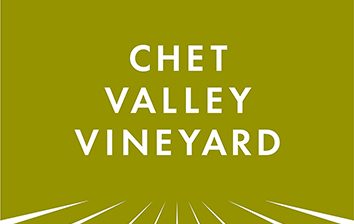 Chet Valley Vineyard, Loddon Road

, Bergh Apton, Norfolk

NR15 1BT
Chet Valley Vineyard is a family owned and run vineyard planted by John Hemmant on his ten hectare farm in 2009 in the lovely South Norfolk village of Bergh Apton. The vineyard is one of only two in East Anglia which are part of the WineGB Sustainable Wines of Great Britain (SWGB), certified vineyards scheme.
His newly built winery produces elegant award winning sparkling wines Horatio (rosé), Skylark (white) and Red Kite (Red) all made in the same method used to make Champagne. John will delight in sharing with you the history behind his vine growing and wine making career when he welcomes you to a vineyard tour and wine tasting at Chet Valley. Come and enjoy tasting his fruity, rich and smooth wines whilst relaxing on the balcony over looking the grape vines. You can order wines made from cool climate grape varieties that he grows such as Solaris, Schöenburger, Phoenix, Bacchus, Chardonnay, Regent, Pinot Noir, Pinot Meunière from the one line shop or from the Wine cellar door. Chet Valley Vineyard is one of very few vineyards in the UK to grow Cabernet Noir.
John produces around 10,000 bottles of sustainable artisan wines per year which are all made from grapes grown, hand picked, pressed, fermented, bottled, hand disgorged and labelled on site at Chet Valley Vineyard. John enjoys trying new techniques which he has learnt from fellow winemakers he has met in his travels to European and UK vineyards and produces some unusual wines for example his Red Kite Brut sparkling red wine made from the cool climate red grape Regent. This is one of very few red sparkling wines made in the UK. What better way to celebrate the Queens Jubilee this year than with Johns limited edition creamy, smooth and rich "Jubilee Blanc de Blanc" Brut sparkling wine.
We run vineyard tours of Chet Valley Vineyard and tastings at the Winery at 11am and 3pm every Wednesday and Saturday from April 1st through until end of October. There will be celebratory events on for the Jubilee weekend in early June. We run a wine club, vine leasing scheme and also we offer lunches which need to be booked in advance plus picnics with wine which can also be ordered in advance and Sparkling vineyard tours for two people throughout the summer season.
Disabled Access is available to holiday let. Ring ahead for wine tour access provision
Disabled Access
Onsite Café / Restaurant
Dogs Welcome
Groups Tours Available
Private Tours Available
Vineyard Shop
Online Shop
Accommodation