Hawkswood Vineyard and Winery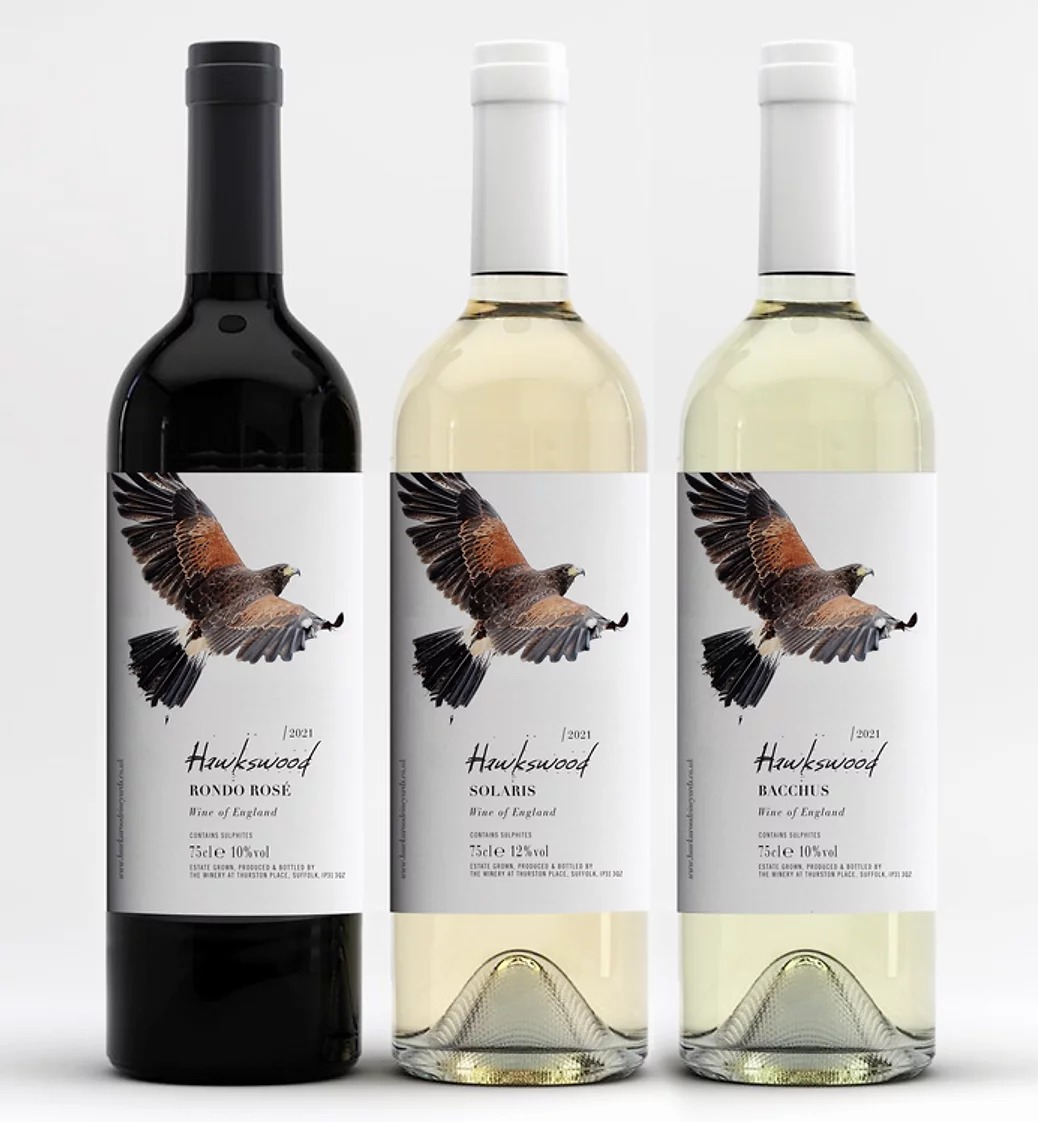 Hawkswood Vineyard and Winery,

, Thurston Place, Beyton Road, Thurston

IP313QZ
Irene and I share a passion for wine which has led us to move to Thurston in order to plant a vineyard and set up a small winery. Irene and her hawk, 'Ruby' oversee the vineyard whilst I run the winery.
It all started way back in 1977 when I discovered the German 'Weinfests' whilst working in Ingelheim am Rhein. Since then, we have had a wide ranging interest in wine, visiting vineyards and wineries all over the world. After both spending all our working lives in hospitals, we decided over a decade ago to try and make English wine after being inspired by local wines in Norfolk. The rest as they say is history and after making some truly dreadful wines, we have made award winning wines every year for the last 6 years.
In 2022 we completed our new tasting room in order to welcome guests for vineyard and winery tours and wine tasting. We keep production to between 1500 and 3000 bottles of white, red and rosé wine each year, quite simply because we do everything ourselves! We concentrate on quality rather than quantity as confirmed by various Bacchus wines made in our winery winning medals every year for the last 6 years as well as winning the prize for the best rosé in East Anglia in 2019.
Disabled Access
Onsite Café / Restaurant
Dogs Welcome
Groups Tours Available
Private Tours Available
Vineyard Shop
Online Shop
Accommodation